Rocks Seen Upstream of the Jinzu River
In the upstream area of the Jinzu River, greatly affected by the plate activity, we can see various kinds of rocks including volcanic rocks such as the world's newest granite (Takidani Granodiorite) and old sedimentary rocks formed over 100 million years back. Only some of them are on display.
Rocks in the upriver area are run downstream by the work of flowing water (river) as they go through erosion, conveyance, and deposition. Rocks decrease in size and become round as they are conveyed downstream, but the quality of those rocks is the same as that in the upstream.
Sampling locations of rocks on display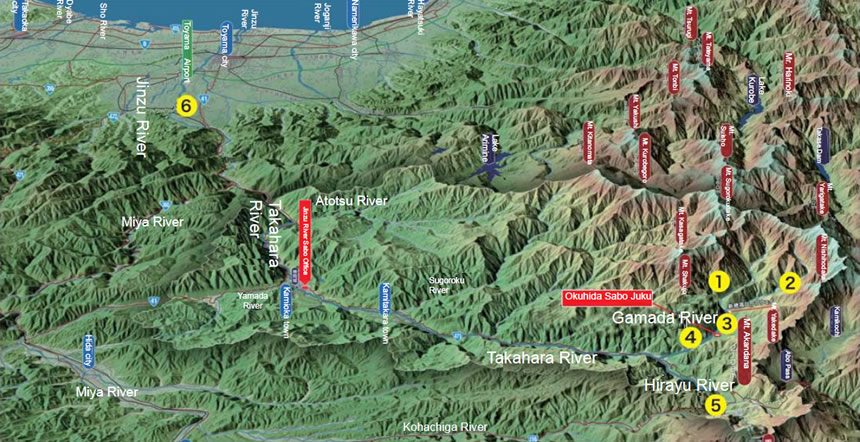 ④ Sandstone (Tedori Group)

⑤ Sandstone (Mino Belt Mesozoic Formation)

⑥ Rocks in the downstream area of the Jinzu River
Text, photo, and map: Jinzu River Sabo Office, Hokuriku Regional Development Bureau, Ministry of Land, Infrastructure, Transport and Tourism